Welcome to W. L. Gore & Associates
Take a look around and feel free to contact us.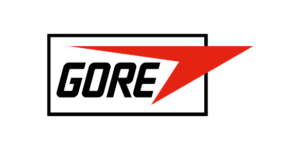 Thomas Mithieux
Product Specialist
Maria Pedrosa 
EMEA Event Manager
GORE® SEAMGUARD® Reinforcement
GORE® SEAMGUARD® Reinforcement is a synthetic buttressing material engineered to reduce perioperative leaks and bleeding in a variety of minimally invasive surgeries.
GORE® SEAMGUARD® Bioabsorbable Staple Line Reinforcement has a legacy of providing successful outcomes.
Reduce leaks: The only* staple line reinforcement proven to significantly reduce leaks in sleeve gastrectomy procedures 1, 2
Reduce bleeding: Proven to significantly reduce bleeding 3
Reduce financial risk: Avoids the potential $137,000 average cost per patient of treating leaks 4
Source : goremedical.com
References:
Gagner M., & Buchwald, J.N. (2014). Comparison of laparoscopic sleeve gastrectomy leak rates in four staple-line reinforcement options: a systematic review: Surgery for Obesity and Related Diseases, 10(4), 713-723.
Gagner M, Brown M. Update on sleeve gastrectomy leak rate with the use of reinforcement. Obesity Surgery 2016; 26(1):146-150.
L. Gore & Associates, Inc. Clinical Performance with Staple Line Reinforcement. Scientific Literature Analysis (n = 4689 patients). Flagstaff, AZ: W. L. Gore & Associates, Inc; 2013.
Zambelli-Weiner A, Brooks E, Brolin R, Bour ES. Total charges for postoperative leak following laparoscopic sleeve gastrectomy. Presented at Obesity Week 2013: The American Society for Metabolic and Bariatric Surgery and the Obesity Society Joint Annual Scientific Meeting; November 11-16, 2013; Atlanta, GA. A-305-P.
GORE® BIO-A® Tissue Reinforcement for Hiatal Hernia configurations
GORE® BIO-A® Tissue Reinforcement is a unique biosynthetic web scaffold made of poly (glycolide: trimethylene carbonate) copolymer (PGA:TMC) designed for soft tissue reinforcement procedures.
GORE® BIO-A® Tissue Reinforcement is a leading product for economic value, providing cost saving benefits and quality patient outcomes. Exceptional performance and features include:
Innovative material: Uniquely designed web of biocompatible synthetic polymers that is gradually absorbed by the body
Consistent absorption: Absorbed within six to seven months, leaving no permanent material behind in the body
Quality tissue fast: Facilitates rapid cellular infiltration and vascularization
Source : goremedical.com
GORE® SYNECOR Intraperitoneal Biomaterial
Bringing the latest innovations to hernia repair and abdominal wall reconstruction GORE® SYNECOR Intraperitoneal Biomaterial is a tri-layer hybrid solution designed for durable repair in complex patients (VHWG 2) to facilitate healing6
Gore 3D PGA:TMC web scaffold
Provides rapid vascularization and tissue ingrowth designed to facilitate healing
(data on file 2015; W. L. Gore & Associates, Inc; Flagstaff, AZ.).
PTFE
Latest generation PTFE fiber is designed for permanent strength. Strong and compliant:
The PTFE knit is designed with a fiber diameter similar to lightweight mesh but with the strength of heavyweight mesh.
Non-porous PGA:TMC film
Provides intra-abdominal protection, minimizing risk of adhesion formation7
(data on file 2015; W. L. Gore & Associates, Inc; Flagstaff, AZ.).
Source : 2144253-EN
Download Section

BIO-A Literature Summary and Study Review
.

Gore Medical
Gore engineers medical devices that treat a range of cardiovascular and other health conditions. With more than 50 million medical devices implanted over the course of more than 45 years, Gore builds on its legacy of improving patient outcomes through research, education and quality initiatives. Product performance, ease of use and quality of service provide sustainable cost savings for physicians, hospitals and insurers. Gore is joined in service with clinicians and through this collaboration we are improving lives.
For more information, visit goremedical.com.