Welcome to the virtual stand of WLS Products
Schauen Sie sich um und treten Sie gern mit uns in Kontakt.
Welcome to the virtual presence of WLS Products
Schauen Sie sich um und treten Sie gern mit uns in Kontakt.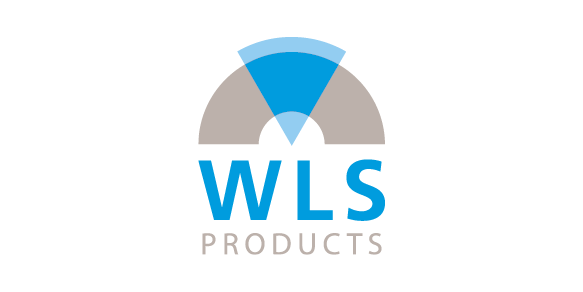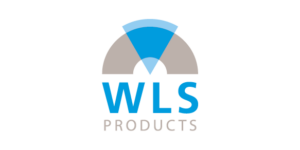 Melanie Wouters
CEO & Owner
Carina van Overveld
Product manager
Beppie Welling
Marketing manager
Bariatric Fusion: our premium partner
Bariatric Fusion from the USA is our new partner!
Bariatric Fusion: developed by doctors & tested by patients
This company was founded by a bariatric professional; it's products have been developed by a team of doctors and their effectiveness has been demonstrated with scientific studies.
Do you want to read more about the product line, food supplement facts, studies and FAQ? Find our PDF productbrochure in the download section.
Patient compliance is number one
Bariatric Fusion is based on scientific studies and a high and easy patient compliance was the idea behind this product line.
We at WLS value a high patient compliance utmost after bariatrc surgery, to keep our customers healhty long term.
We are happy that we have found a partner to work side by side on our common goals: to offer products, that make the lives of bariatric patients easier and better!
Tasty Soft Chews & other products
Bariatric Fusion offers Soft Chews with a pleasant texture and a great taste. The Soft Chews are available as multivitamin, as calciumcitrate, as iron and…. as probiotic!
Furthermore, Bariatric Fusion offers multivitamins as capsules. Their Hair, Skin & Nails capsules help you to maintain strong hair, skin and nails with only 1 capsule daily.
The great tasting line of meal replacements offers benefits for pre-surgery and post-surgery diet to shrink the liver and to maintain good protein levels.
New and unique: an all inclusive chewable multivitamin!
The Complete Chewable Multivitamin is a chewable which contains everything that a patient need after bariatric surgery! Vitamins are combined with iron and calcium, so that no other supplements are necesary!
Why use an "all inclusive" chewable supplement?
Compliance with any multivitamin supplement regimen can be difficult. Nutritional deficiency, as a result of gastric bypass surgery, is an eventuality without any form of supplementation and even with compliance of a standard multivitamin supplement. An "all inclusive" supplement like Bariatric Fusion®, improves compliance by decreasing the number of tablets patients need to take to help prevent the risk of developing these deficiencies from the start.
The nature of a chewable supplement makes the vitamins and minerals more available for absorption, since the micronutrients begin to be broken down before they reach absorption sites.
WLS Original, high-quality for the best price!
Budget-friendly vitamins after bariatric surgery
We have had weight Loss surgeries ourselves. Several team members have had surgery as long ago as 2002. So we know what it is like to have to take care of your health with vitamins for the rest of your life.
We strive to offer a solution for EVERY fellow patient; wether you prefer premium tasty chewables, or wether you are looking for a more neutral and cost effective option.
We have designed our WLS Original line especially for those patients that are looking for a high-quality, simple bariuatric product, for a low price. The most important product of our Original line, is our WLS Original Multivitamin.
High quality multivitamin
If you've had bariatric surgery, you need a good multivitamin. A multivitamin that is precisely tailored to the needs of your new body.
The WLS Original Multivitam,in capsules are an easy option with only 1 capsule a day, including all your vitamins + iron. At a price of 19 cents a day, this is the most affordable bariatric option out there!
Our WLS vitamin contains 13 vitamins as well as 8 minerals and trace elements that provide optimal support after stomach reduction.
WLS Original offers more!
Apart from our very popular Multivitamin, we also offer other products in our budget-friendly Original line, that a patient could need after weight loss surgery.
WLS Original calciumcitrate, neutral tablets with 315 mg, are a very easy way of getting your calcium in. We also offer an iron lactate, B12 sublinguals and Vitamin D3 in various dosages, magnesium citrate and WPI Whey protein Isolate powder. This way our range should cover about everything that a patient might need after bariatric surgery.
We think our WLS Original line offers something for everybody, because the quality is pure and high, and the price is very friendly. Because we believe that a good, bariatric multivitamin, should be available to everybody.
Slimpressions shapewear for after weight loss surgery
Premium Shapewear for and by women
Slimpressions is a brand, created and managed by women, that makes and sells a premium line of shapewear, compression wear for women. High quality and comfortable enough for every day. This compression wear provides a slimmer shape, a tighter skin and makes the woman who wears it more self-confident!
But what makes Slimpressions Shapewear different from those other brands?
Comfort! Most shapewear manufacturers design their products for special occasions, such as a gala evening or a wedding day; those days when you absolutely have to look your best.
Those clothes you can't wait to take off three hours later!
Wear correction underwear every day with comfort
Slimpressions, on the other hand, is designed to be able to wear correction underwear every day with comfort, under all your clothes. Whether you go shopping, have a business meeting or a party; Slimpressions correction underwear ensures that everything looks streamlined, without restricting your blood circulation and oxygen!
Compression wear with seamless comfort from Slimpressions
Slimpressions uses a patented technology to incorporate different weaves of fabric into one streamlined torso. The ribbed diaphragm provides extra support and structure to hide problem areas on the stomach, back, and at the bra straps. This is called The Magic Middle, and it suits EVERY body type. Whether you have an hourglass figure, or an apple or pear figure!
Say goodbye to batwings (arms that wave back)
In addition, Slimpressions has a unique product on the shapewear market: tops with sleeves!
Many women suffer from loose skin under the arms, for example after losing weight or simply as they get older. How nice is it that there is now a corrective top that ensures that you do fit into that jacket or dress! Moreover, these tops are nice and long, so that they also fall over your hips and buttocks.
Shape is retained, even in the washing machine
Our materials are of super quality. If we were sheets, we would be the most expensive Egyptian silk sheets. Made in Canada and the United States from quality fabrics, ensuring products last forever and stay in good shape. The shapewear can be machine washed.
Slimpressions meets the needs of so many women who are looking for comfortable, quality correction underwear, shapewear for every day.
About WLS Products
WLS Products is a small Dutch company specializing in the distribution of highly dosed nutritional supplements and bariatric products for weight loss surgery patients.
Our company values
WLS Products strives to offer the highest quality products in an attractive, diverse product range. We want to offer a suitable product for each patient, within every budget. We believe in enhancing long-term compliance by offering a variety of products, including premium tastefull options and  a few very simple options for those, who are overwhelmed when they start their weight loss journey.
WLS Products offers expertise and dependability, service with a personal touch that goes beyond offering products.
More about WLS Products as a company and the start of Melanie's journey
Melanie Wouters started our WLS Products operation in 2006.
In the previous years, she had had several abdominal surgeries. Now it was difficult for her to get high-dose and high-quality nutritional supplements.
Melanie as a forerunner
"Our first WLS products were developed in 2006 and personally tested by myself. I use part of our range every day. My blood work, which I have had checked every three months, are the best proof that they work! Also, I have had my weight loss surgery in 2001 and know how important it is to have tasty stomach-friendly bariatric vitamins at your disposal."
Get optimal support through our experience
Our high dosed WLS Products and our tasty Bariatric Fusion products help you take care of your body. Most of our team has undergone a form of weight loss surgery or cope with illnesses such as IBS, vitamin deficiencies or osteoporosis. We know from our own experience, how important it is to find a high-quality product with great taste, that you can take for life.
We have grown and are still very close to you
WLS Products has grown since 2006. We employ eleven people. Our packages are shipped from a professional warehouse. Still with great attention to quality and the environment.
Melanie & her team of information specialists, patient-companions and orthomolecular doctors help you every day with questions about blood values, loading therapy, recommendations after bariatric operations and much more.
We are proud to be part of the Frankfurt Meeting and we hope to see you at our booth.