Satellite Symposium 1: Controversial Micronutrient Supplementation After Bariatric Surgery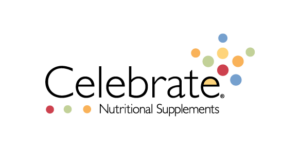 by Celebrate Vitamins Europe
Thursday, November 10, 2022 | 01:00–01:45 pm |ROOM HORIZONT
Speaker: Samantha Stavola MHA, RDN, LD (USA)
Speaker will review published nutritional recommendations and discuss research that supports each guideline. They will review what the micronutrient's impact on the body and the need for supplementation after surgery.
Satellite Symposium 2: Nutritional needs during pregnancy after bariatric surgery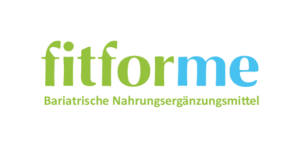 by FitForMe
Thursday, November 10, 2022 | 02:00–04:00 pm | ROOM KOSMOS
Moderator: Sylvia Weiner (GER)
Moderator: Miljana Vladimirov (GER)

02:00–02:30
Part 1: What do we know? –  by Dr. Ingrid Kruizinga (R&D Managerin bei FitForMe)
Ingrid Kruizinga (GER)
02:30–03:00
Part 2: How effective are FitForMe multivitamins?
Laura Heusschen (GER)
03:00–03:30
Part 3: How do patients experience FitForMe multivitamins?
Eleni Beza (GER), Alexandra Kirsch (GER)
03:30–04:00
Part 4: What do we experience with FitForMe multivitamins in the hospital?
Miljana Vladimirov (GER), Julia Keider (GER)
Satellite Symposium 3: POWERED MEETS MECHANICAL STAPLING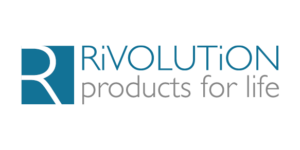 by RiVOLUTiON
Friday, November 11, 2022 | 01:00–02:00 pm | ROOM HORIZONT
Expert Powered Stapling: Dr. med Barbara Jacobi (Management Obesity Center Saarbrücken)
Expert Mechanical Stapling: Dr. Victor Diaconu (Head of Bariatric Surgery at Porvita Hospital Bucharest / Romania)
Moderator: Dr. Sylvia Weiner (conference representaive)/ Thomas Geir (CEO RiVOLUTiON GmbH)
In the symposium, Dr. Jacobi presented the PSTBS study with powered staplers from Fulbright. Furthermore, advantages, opportuniLes and differences in the use of different stapling technologies are shown. Powered stapling, as an evoluLon of mechanical staplers, is already widespread in everyday surgery. Powered Stapling impresses with 90% less effort and 100% stability when released, including increased compression force. Nevertheless, many surgeons prefer the proven mechanical stapler based on experience and the best surgical results.
The symposium is supported by two top experts in bariatric surgery:

Powered Stapling
Dr. med Barbara Jacobi, Head of the Obesity Center Saarbrücken will present the PMCF study using the powered stapler Lunar U (Fulbright Medical).

Mechanical Stapling
Dr. Victor Diaconu as a top expert in the field of bariatric surgery, will speak about surgical procedures using mechanical stapling technology. He is Head of Bariatric Surgery at Porvita Hospital in Bucharest/Romania and performs approximately 1,000 bariatric surgeries per year.