POWERED MEETS MECHANICAL STAPLING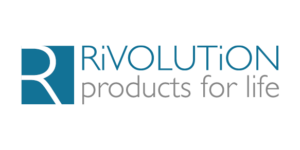 by RiVOLUTiON
Friday, November 11, 2022 | 01:00–02:00 pm | ROOM HORIZONT
Expert Powered Stapling: Dr. med Barbara Jacobi (Management Obesity Center Saarbrücken)
Expert Mechanical Stapling: Dr. Victor Diaconu (Head of Bariatric Surgery at Porvita Hospital Bucharest / Romania)
Moderator: Dr. Sylvia Weiner (conference representative)/ Thomas Geir  (CEO RiVOLUTiON GmbH)
In the symposium, Dr. Jacobi presented the PSTBS study with powered staplers from Fulbright. Furthermore, advantages, opportunities and differences in the use of different stapling technologies are shown. Powered stapling, as an evolution of mechanical staplers, is already widespread in everyday surgery. Powered Stapling impresses with 90% less effort and 100% stability when released, including increased compression force. Nevertheless, many surgeons prefer the proven mechanical stapler based on experience and the best surgical results.
The symposium is supported by two top experts in bariatric surgery:
Powered Stapling
Dr. med Barbara Jacobi, Head of the Obesity Center Saarbrücken will present the PMCF study using the powered stapler Lunar U (Fulbright Medical).
Mechanical Stapling
Dr. Victor Diaconu as a top expert in the field of bariatric surgery, will speak about surgical procedures using mechanical stapling technology. He is Head of Bariatric Surgery at Porvita Hospital in Bucharest/Romania and performs approximately 1,000 bariatric surgeries per year.
---
Expertin Powered Stapling: Dr. med Barbara Jacobi (Leitung Adipositaszentrum Saarbrücken)
Experte Mechanical Stapling: Dr. Victor Diaconu (Leitung bariatrische Chirurgie im Porvita Hospital Bukarest / Rumänien)
Moderation: Dr. Sylvia Weiner (Kongressrepräsentatin)/ Thomas Geir  (CEO RiVOLUTiON GmbH)
Im Symposium stellt Frau Dr. Jacobi die PSTBS Studie mit gepowerten Stapeln der Firma Fulbright vor. Weiters werden Vorteile, Chancen und Unterschiede bei der Verwendung von unterschiedlichen Stapler-Technologien aufgezeigt. Powered Stapling, als Evolution von mechanischen Staplern, sind im chirurgischen Alltag bereits weit verbreitet. Powered Stapling überzeugt durch 90 % weniger Kraftaufwand und 100 % Stabilität beim Auslösen inklusive erhöhter Kompressionskraft. Trotzdem präferieren viele Chirurgen die bewährten mechanischen Stapler, basierend auf Erfahrung und besten Operationsergebnissen.
Das Symposium wird getragen von zwei Top-Experten der bariatrischen Chirurgie:
Powered Stapling
Frau Dr. med Barbara Jacobi, Leiterin des Adipositaszentrum Saarbrücken wird die PMCF Studie mit der Verwendung vom gepowerten Stapler Lunar U (Fulbright Medical) vorstellen.
Mechanical Stapling
Dr. Victor Diaconu aus Rumänien spricht als Top-Experte auf dem Gebiet der bariatrischen Chirurgie über operative Eingriffe mit mechanischer Stapling-Technologie. Er ist Leiter der bariatrischen Chirurgie im Porvita Hospital in Bukarest/Rumänien und führt ca. 1.000 bariatrische Eingriffe pro Jahr durch.