Frankfurt Meeting 2022 and 007.
THANK YOU!
Dear colleagues, dear friends,
on behalf of my co-chairs I would like to express my deepest gratitude regarding your contribution to the 13th Frankfurter Meeting.
The value of a meeting is not only by the way it is organized, but the way the speakers and participants contribute and interact:
We had a faboulus opportunity of sharing scientific contents with personal experiences, many videos, discussions and interactions.
Thank you all so much for having made this meeting very special!
We hope to see you soon back again…
Kindest regards,
Sylvia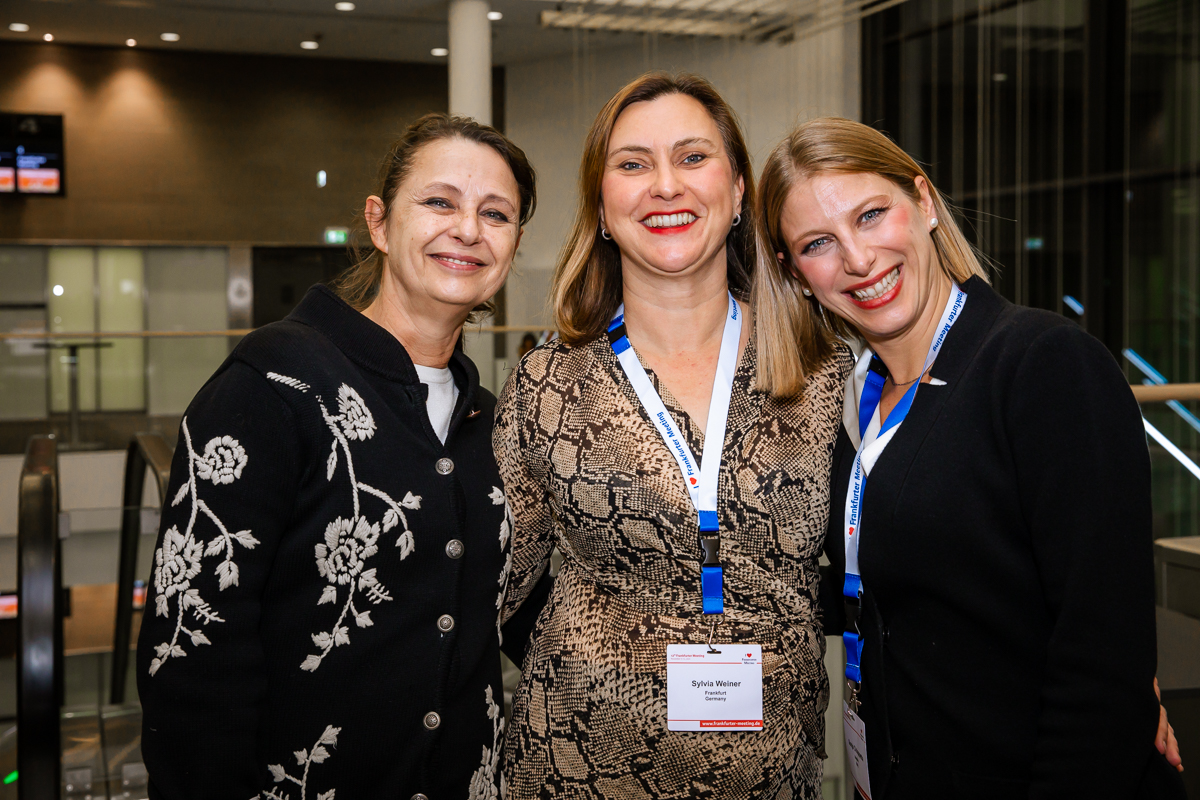 Cong. President
Sylvia Weiner